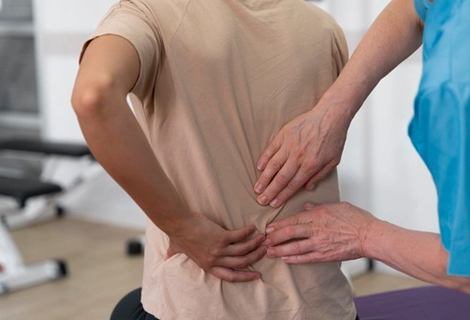 KS Hospital in Koppal is well-known for its patient first approach as a part of the wide range of treatments it offers. One of the departments which has contributed immensely to the growth of the hospital is the Department of Physiotherapy. Our efficient and well-trained Physiotherapists excel in providing allied health services to treat conditions like pain in the back, knee, shoulder and neck, paralysis, muscular and sports injuries.
The phase of Rehabilitation forms an integral and critical part of patient care. Our team of Physiotherapists at KS Hospital have abundant experience in using proven tools and methodologies and have helped many patients, recover faster than the normal period required, from complex conditions like paralytic strokes, chronic pulmonary conditions, geriatric and paediatric care and post-operative care.
KS Hospital is now the preferred centre for Rehabilitation as all our patients have expressed satisfaction about our approach and schedules.
BPT, MPT(Ortho & Sports)
Consultant Physiotherapist
BPT
Consultant Physiotherapist
Facilities available at our Hospital:
The Department of Physiotherapy at KS Hospital is well equipped with the latest equipment and tolls to support a continuous rehabilitation process. We are also well-placed with back up equipment in case the main equipment becomes faulty. We continue to strive to make the all-important difference in post-surgical and post trauma rehabilitation programs. Some of the key facilities offered by the hospital include:
Neuro Muscular Rehabilitation
Ortho Rehabilitation
Cardio Pulmonary Rehabilitation
Pain Management
Laser Therapy
Ultrasound Therapy
Traction Unit
TENS