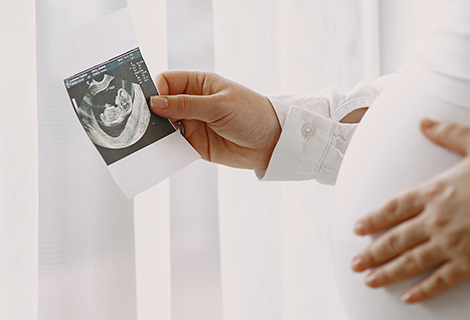 Obstetrics and Gynaecology Department
In a short span of time, the Department of Obstetrics and Gynaecology at KS Hospital in Koppal has made rapid progress, thanks to the very accommodative and calm approach of the doctors and support staff at the hospital. KS Hospital is now one of the preferred hospitals for Obstetrics and Gynaecology among the rural population in and around Koppal as well as those who frequent North Karnataka through Koppal.
It has some of the finest medical equipment in place which are regularly calibrated and maintained in a hygienic work environment.
Some of the best Obstetricians and Gynaecologists form a part of a versatile team of doctors at our hospital. We understand how exciting it is for parents to expect their first child and hence we try to make it as memorable as we can.
They have a proven track record of handling all matters pertaining to pregnancy from parental care to post-natal care. The team is well-known in handling complicated cases like Infertility Treatments and Pelvic Floor Infections. It is a credit to their surgical finesse and skills that many families have returned healthy and happy after receiving good medical treatment.
MBBS, MS(OBG)
Consultant Obstetrician and Gynaecologist & Fetal Medicine Specialist
MBBS, MS
Consultant Obstetrician and Gynaecologist

Treatments at our Hospital:
The Department of Obstetrics & Gynaecology at Astra Hospital offers treatment for women of all ages. Conditions we treat include:
Painless Delivery and Management of High-Risk pregnancy
Management of normal and instrumental delivery
Laparoscopic surgeries – Diagnostic & Therapeutic
Tubectomies
Hysteroscopy – Diagnostic & Therapeutic
Laparoscopic Abdominal Vaginal Hysterectomy
Non-descent Vaginal Hysterectomy
Transabdominal Hysterectomy
Surgeries & Key Procedures
Our expert team of doctors are well versed in using niche technology driven medical equipment to treat dome of the most critical Gynaecology problems. They combine efficiency and compassion as they have vast experience in surgical and non-surgical interventions and procedures to treat problems like
Hysterectomy
Late Hysterectomy
Gynaecological Cancers
Ovarian Problems
Ovarian Cysts
Facilities available at our Hospital:
For the Department of Obstetrics & Gynaecology at KS Hospital, every patient is the foremost. Hence the hospital has not compromised on investing on world class infrastructure, keeping patient's comfort in mind. The Department offers best and affordable care and assist patients through their treatment process. Some of the key facilities offered by the hospital include:
Microbiological and Pathology Labs
Facility to handle high risk pregnancies
Exceptional facility to handle Caesarean Births
Pre-Pregnancy Counselling
Post-Pregnancy Counselling
Complete Foetal Monitoring
Antenatal Checkup
Normal Deliveries
Menopause Management
Paediatric Gynaecology problems