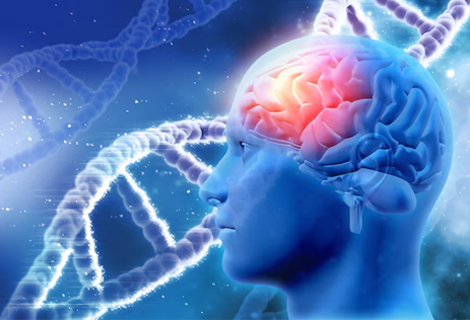 Neuro Science is the specialty dealing with managing diseases affecting the brain, spinal cord, peripheral nerves and muscles.
Neurological problems manifests as any aberrations in activities of daily living like inability to do the day-to-day chores of life like speaking, walking, seeing or drinking and in certain situations even thinking. Some of the neurological problems force a person to leave his work. A number of these are treated if consulted early.
KS Hospital – Premier Neuro Care Center in North Karnataka
The neuro science facility at KS Hospitals is supported by state-of-the-art neuro-diagnostic and imaging facilities necessary for treating the entire range of neurological disorders, including dementia, stroke, epilepsy and Parkinson's.
Our Team are highly skilled and well-trained in the aspects of prevention, diagnosis, treatment and rehabilitation of disorders that affect the brain, spine and peripheral nerves, including various forms of brain surgery such as intracranial tumors, skull base surgery and others, making us one of the most preferred centers for neurosurgery treatment in North Karnataka.
KS Hospitals are also entails complicated medical procedures including cervical and lumbar disc surgeries, degenerative spine surgeries, treatment of various spinal injuries and fractures using state-of-the-art techniques.
At KS Hospitals, we perform complex medical procedures and provide treatment, consultation and inpatient services for the complete spectrum of neuro and spine care.
The expert neurologists and neurosurgeons at KS Hospitals are accomplished in performing a wide range of medical and Surgical procedures mentioned below
Dr. Krishnamoorthi S Jalihal
MBBS, MS, MCh(NEURO SURGERY)
Consultant Neuro Surgeon



Head Injury
Neuro Trauma
Aneurysmal Bleed
Spinal Surgeries
Spinal Trauma
Cranio Vertebral Junction Surgeries
Neuro Oncology
Vascular Neurosurgery
Skull based Surgery
Laminectomy
Discectomy
KS  Hospitals is a renowned brain & spine care hospital comprising of qualified team who are well-versed in all the aspects of neurology, neurosurgery, supported by the advanced infrastructure and a dedicated team of paramedical staff and nurses. We also 24*7 emergency care for our patients through our state-of-the-art ICU facilities, which is especially useful in case of head and spinal injuries.