Excellence is driven by purpose. People can move mountains when they come together united in purpose and driven by passion.
As a transformative institution that brings world-class medical expertise to people around Koppal, KS Hospitals and KS Nursing College aim to bridge gaps in the existing healthcare fabric, and break down barriers to access and inclusion.
Powered by a confluence of the finest medical talent-available round-the-clock owing to our full-time specialist system-and state-of-the-art technology, we launched our life-affirming journey one year ago. Resolute in our belief that compassion and comfort are the cornerstones of care, we have lived up to the very high ethical and professional standards we have set ourselves since inception.
This has been a great year! Across the board, our "center of excellence" and 14 "other specialty departments" have consistently raised the bar in terms of diagnostics and treatment and delivered world-class outcomes benchmarked to the best medical institutions in the country, making us the top choice in Karnataka and the rest of India for healthcare seekers.
We remain resolute in our belief that access to world-class healthcare should not be a privilege, but a right for all Indians. And we remain determined to work tirelessly towards that end—building capacity, growing our footprint, and forging deeper connections with the communities we serve. To this end, we hope this more proactive and robust website enables us to provide information more effectively. We also hope it sparks greater interaction and communication. I invite you to visit the site and share your valuable feedback.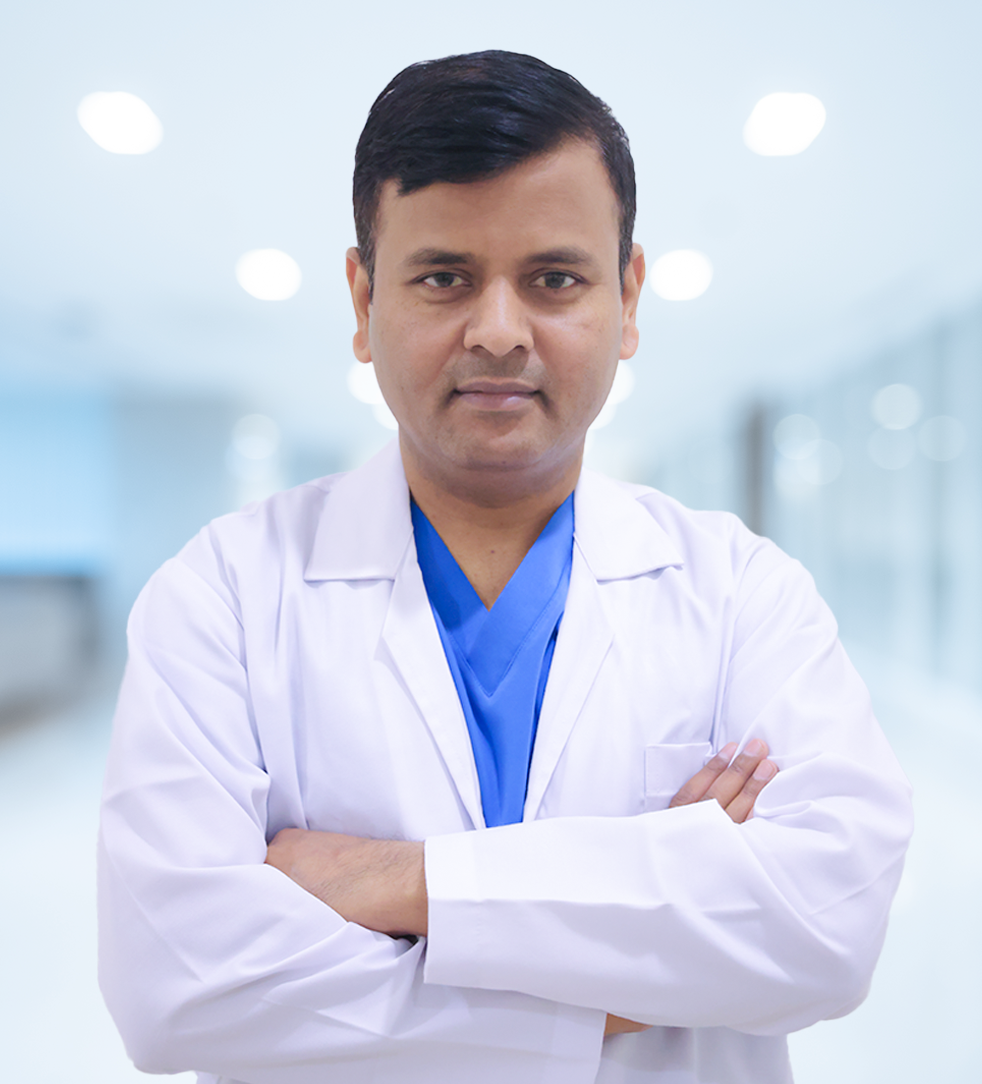 Dr. Basavaraj S Kyavater
Chair Person Consultant Joint Replacement & Orthopaedic surgeon
....
"Our Vision is to lead the region as an affordable world class healthcare service provider by exceeding patient expectations through the advancement of quality medical services"
....
"Our Mission is to ensure access to superior quality of health care facility for a community and access for underserved popula- tion within the region"


....
"Our Mission is to ensure access to superior quality of health care facility for a community and access for underserved popula- tion within the region"


Dr.Basavaraj Kyavater a Consultant Joint Replacement & Orthopaedic surgeon hails from Kushtagi and comes from a very rich and affluent family background. His dad was an elected Member of Legislative assembly from Kushtagi Constituency and his elder brother being a prominent name in the state politics, chose medicine because he always believed in giving back to the society.
Dr.Basavraj Kyavater pursued his MBBS in JNMC Belgaum and did his MS from KMC Mangalore. He has pursued his MCH from Ninewells medical college U.K and has extensively worked in various excellent Joint replacement centres with 17 Years of Overall experience (16 years as a specialist) in India as well as many other Hospitals abroad. He has also worked for Hospital for Special Surgeries New York, Breach candy Hospitals Mumbai and he keeps on visiting other big hospitals in the middle east.
His main focus is primary and revision joint replacement surgeries. He has done over 3000 Joint Replacements till now. He is a trusted, patient-focused and experienced locum doctor with a long history of serving patients by successfully diagnosing, treating and also managing their illnesses and diseases. He strives for surgical excellence and believes in treating his patients in a caring environment, where they are encouraged and taught to learn as much about their disorder as they are willing. He also aims to relieve patients to return to their lifestyles as quickly as possible, by providing rehabilitation exercises and other physical therapies. He bases his management of Orthopaedic conditions on the best scientific evidence available, together with the state of the art equipment and techniques. He is fanatic about fitness himself and brings that enthusiasm and positive attitude along with his surgical skill & competence to the delivery of care to his patients. He is thorough and meticulous and compassionate in his approach; with a penchant for perfection. His confident appearance motivates his patients onto a path of speedy recovery.